OBM Waste Management System
FD Petrol is the first and patent vertical cuttings dryer manufacture in China since 2010,its working principle is a vertical scroll discharge centrifugal dryer unit,rotate at 900 RPM and generates 400G centrifugal force,drive the oil out of the cuttings,reduce the oil on cuttings,minimize the pollution to environment and maximize the recovery rate of useful drilling fluids.
FD Petrol OBM/SBM drilling waste management system including:SGL-02 cuttings dryer,screw conveyor,screw feeding pump,DW2000 centrifuge and catch tank.
FD Petrol Cuttings Dryer Specifications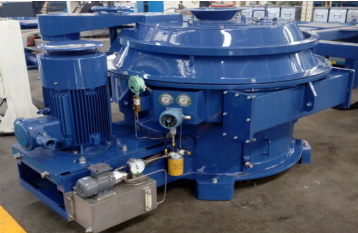 | | |
| --- | --- |
| Cuttings Dryer Model | SGL-02 |
| Treating Capacity | (20-40Tons/Hour) |
| Screen Opening | 0.2/0.3/0.5mm |
| Max Rotary Speed | 900RPM |
| G-Force | 400G |
| Main Motor Power | 22KW |
| Oil Lubrication Motor | 0.37KW |
| MOtor Grate | EXdIIBT4 Explosion Proof for Class I,Division I |
| Drying Performance | ≤5% |
| Overall Dimension | 2140*1600*2272mm |
| Weight | 2050KG |
Advantages of SGL-02 Cuttings Dryer:
USA&EU patented technology to solve plugging problem,even for LCM,save flushing pump or high pressure air gun.

User friendly patented top cover opening device,save a lot of time and energy during maintenance and trouble shooting.

Energy saving 22kw main motor and 0.37kw oil pump motor.

Compact in overall dimension,1600m(L)*1600mm(W)*2200mm(H),convenient in transportation and field installation.

Click inquiry
You may also be interested in the product: