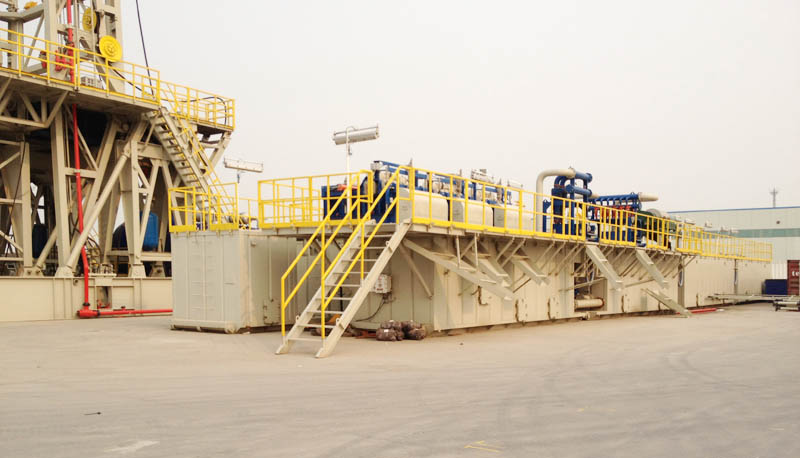 Oil & gas drilling mud system is mainly used for efficiently separating the drilling mud carried out of the wellhead by drill pipe, to remove the harmful solid phase from the drilling fluid and store the useful drilling fluid for recycling use. FD Petrol mud solids control system is an available for different drilling depths from 1000meters to 9000meters.
Oil & gas drilling mud system is also called solids control system including the equipment like shale shaker, sand pump, vacuum degasser, desander, desilter (or mud cleaner), centrifuge, mud agitator, shear pump, mud hopper, mud tanks and so on.
The features of main solids control equipment are as follows:
1. Centrifuge capacity: 40m3 / h - 90m3 / h, solids separation: 2 to 7 microns
2. Shale shaker capacity: 800 - 950GPM, linear or elliptical motion, solids separation: 80 microns.
3. Desander max. capacity: 240m3 / h, solids separation: 40 to 70 microns.
4. Desilter capacity range from 100m3/h to 240m3/h, solids separation: 15 to 40 microns
5. Mud cleaner max. capacity: 360m3/h, mini solid separation:15 microns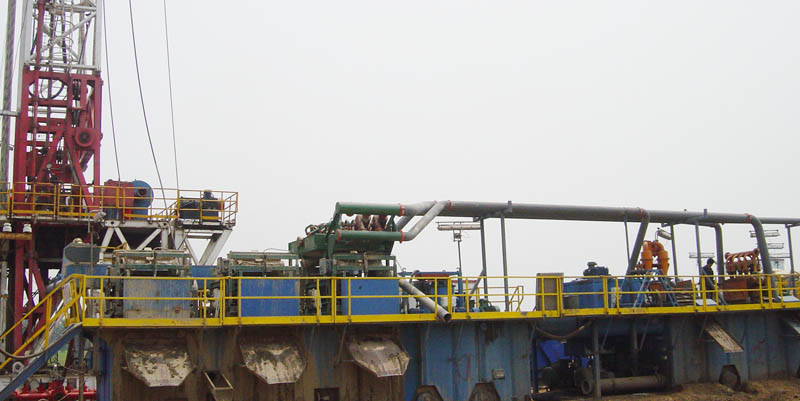 Technical parameters of mud system (called solids control system):
1. Handling drilling depth: from 1000 meters to 9000 meters
2. The total volume of mud system: 60 m³ or 150 m³or 260 m³ or 400 m³or 500 m³or 600 m³
3. The maximum capacity of the system: 200 m³/h - 240m ³/h
4. Mud tanks including shaker tanks, active mud tanks, suction tank, mixing tank and storage tank.
The above technical parameters for reference only, FD Petrol will make the appropriate design for customers according to their actual needs.
Click inquiry