There are four kinds of composition in the mud: water, reactive solids, inert solid and chemical treating agent. FD Petrol shearing pump suit for different component ratio and interrelation between the composition, different kinds of mud.
FD Petrol QB120 shear pump has the following functions:
(1)It can improve hydra ability of transporting grain.
Dispersing and hydrating of transporting grain is decided by dielectric content in the water, time, humidity, quality and density of exchangeable cation on the surface. Shear pump can speed up grain's dispersing degree under the same circumstance so that grain's hydra ability is improved, then make the mud of good rheological characteristics.
(2)Shear pump can dilute and hydrate polymer.
Macromolecular compound in the mud is very difficult to be hydrated, so pre-shear must be done. Shear pump have a high shearing capacity, it can speed up polymer thinning and hydration.
(3)Shear pump can provide much higher capacity and lift, it can meet the demand of making up suitable mud.
FD Petrol QB120 Shear Pump Technical Spec
| | |
| --- | --- |
| Model | FDQB120 |
| Flow Capacity | 120m3/h (528GPM) |
| Static Head | 45m |
| Impeller Diameter | 280mm |
| Impeller Speed | 2200rpm |
| Efficiency | ≥95 |
| Motor Power | 55Kw |
| Dimension | 1150x1000x1250mm |
| Weight | 980Kg |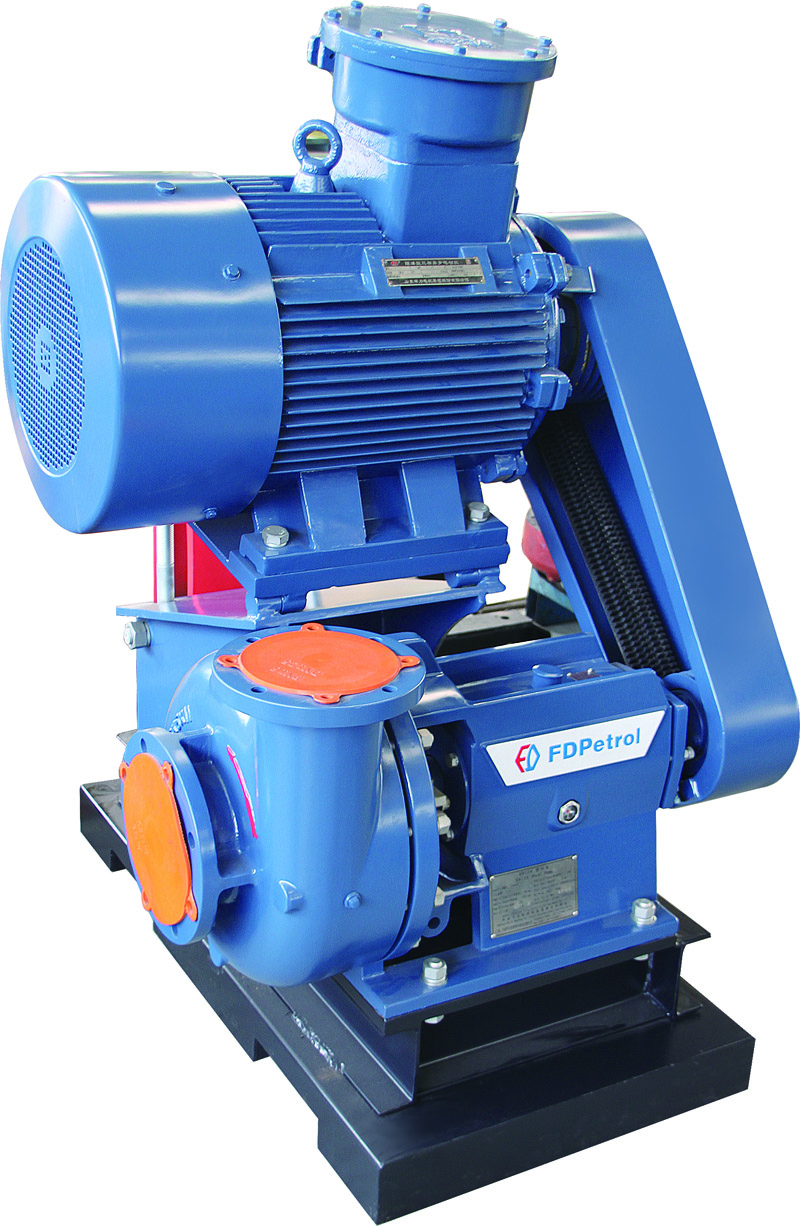 Click inquiry
You may also be interested in the product: