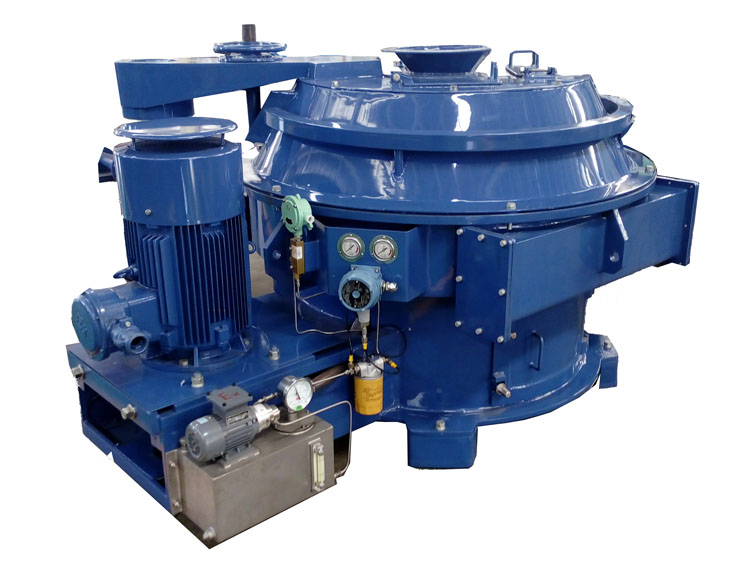 During oil and gas drilling, it generates lots of drilling waste unavoidably, normal solids control equipment can be used to recover the barite and useful liquid phase, while the solids phase(12~18%OOC) which contains heavy metals and chemical compound ,if not treated properly, discharged freely, it will cause serious damage to the nearby soil,plant,underground water and bring harm to people daily life.
SGL series cuttings dryer is the key equipment for drilling waste management , R&D work on SGL cuttings dryer starts in 2008,after 3 years of testing it was successfully launched into the marketplace and a

national patent design

was applied for.FD Petrol's drilling waste management system is being widely used throughout China by

Shell Oil China

, CNPC-GWDC, Xinjiang Oilfield and many others. The system has achieved approximately 4% OOC for both OBM and SBM.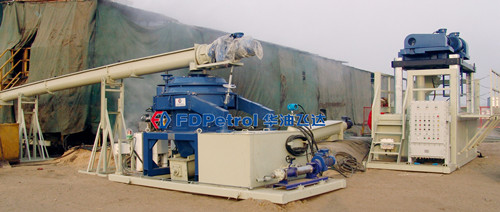 The working principle involves a vertical scroll discharge centrifugal dryer unit, rotating at 900 RPM and generating 400G centrifugal force. The result is almost all of the oil is driven out of the cuttings, thereby minimizing the polluting effects to environment and maximizing the recovery of drilling fluids.
FD Petrol Patented Cuttings Dryer for Drilling Waste Management
| | |
| --- | --- |
| Cuttings Dryer Model | FDSGL-02 |
| Treating Capacity | (25-40)Tons/Hour |
| Sieve Size | 28inch |
| Screen Opening | 0.2/0.3/0.5mm |
| Gear Box Ratio | 70;1 |
| Max Rotary Speed | 900RPM |
| G-Force | 410G |
| Main Motor Power | 22KW |
| Oil Lubrication Motor | 0.12 KW |
| Motor Grade | EXdIIBT4 Explosion Proof |
| Overall Dimension | 2140x1600x2272mm |
| Weight | 2050KG |
DW2000 PLC Drilling Waste Management Centrifuge

The DW 2000 decanter centrifuge is specially designed for high solids content ,heavy gravity mud .The inside structure adjustment satisfy the high percentage solids contain in drilling waste retreatment and big volume solids discharge requirement .Optimized fluids inlet system minimized the breakage for the material during feeding, result in more effective treatment .Special main body structure design highly decreases the liquid phase percentage in discharged solids and solids phase percentage in recycled fluids.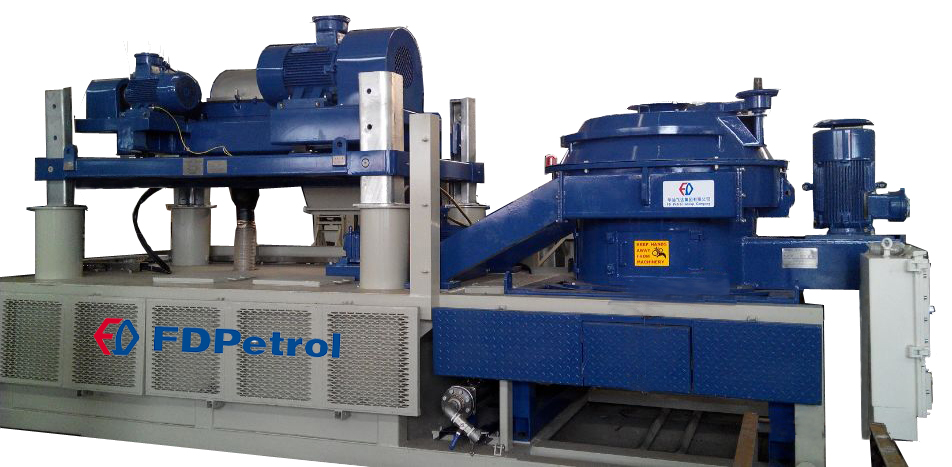 FD Petrol OBM or SBM drilling waste management system including
1. Drilling waste transport equipment ,

screw conveyor

,fixed or VFD for option
2. Cuttings dryer, skid or trailer mounted for your option
3. Cuttings skip collect discharged cuttings from screw conveyor
4. PLC high speed decanter centrifuge,316L material bowl and screw conveyor welded tungsten carbide tile to separate ultra fine solids.
Click inquiry
You may also be interested in the product: